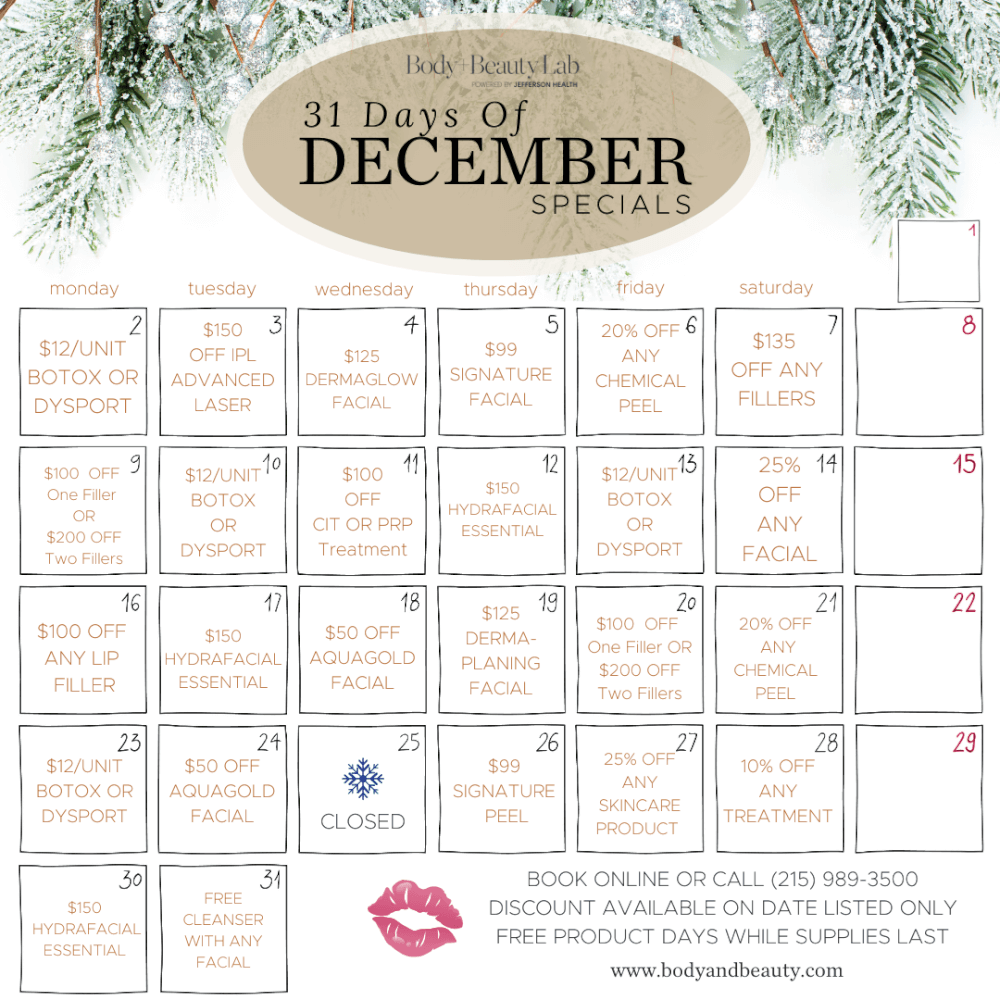 31 Days of December this holiday season! Each day posted on the December calendar has a unique treatment or product special. 
Discounts are applied on specific date posted ONLY. 
Cannot be applied to any other discount.
Call (215)989-3500 to schedule or use our online booking feature.
For additional savings, we encourage Body+Beauty clients to enroll in Allergan Brilliant Distinctions and Galderma Aspire Rewards Programs.