Donation Drive Supporting Pennsylvania SPCA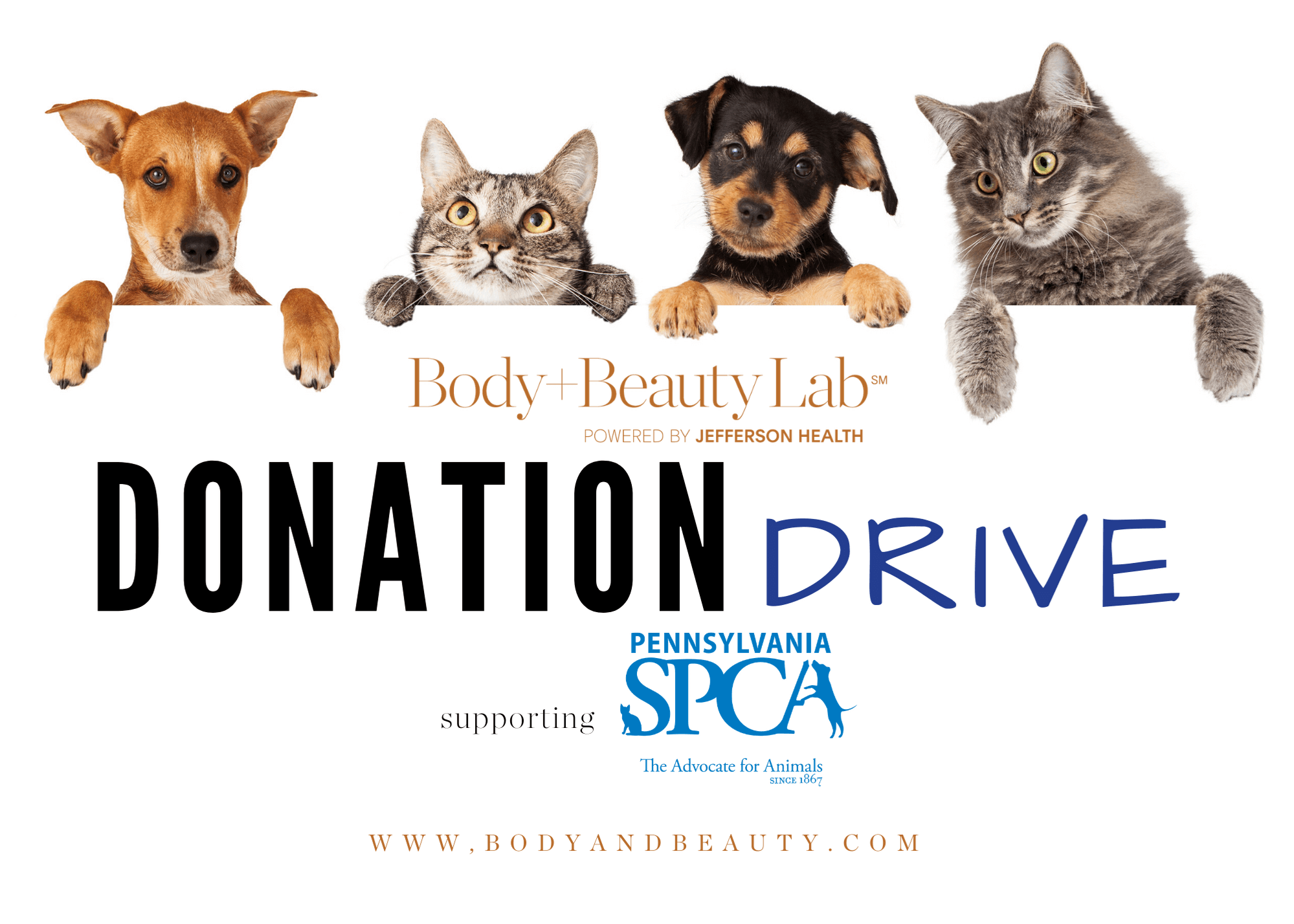 Body+Beauty Lab is excited to support the Pennsylvania SPCA the month of January.
For each donation made, you'll receive a $5 OFF Voucher for your next treatment (maximum of 3 vouchers per guest).

3 WAYS TO GIVE:
(1) Supplies - Dog+Cat Toys - Dog+Cat Wet and Dry Food - Cat Nip - Cat Litter - Soft Dog Treats - Nylabones - Tennis Balls - Rope Toys - Creamy Peanut Butter - Oats
For a complete list of supplies, go to https://www.pspca.org/inkind

(2) Raffle Ticket - Purchase raffle tickets to enter to win a FREE Body+Beauty Lab Signature Facial (a $145 value). Tickets are $5 each or 5 for $20 (Cash payment only)

(3) Monetary Donation

For Further Details go to www.bodyandbeauty.com or call (215)989-3500.

And THANK YOU for your participation!