Firm Up Your Body This Spring With Morpheus8™ Treatments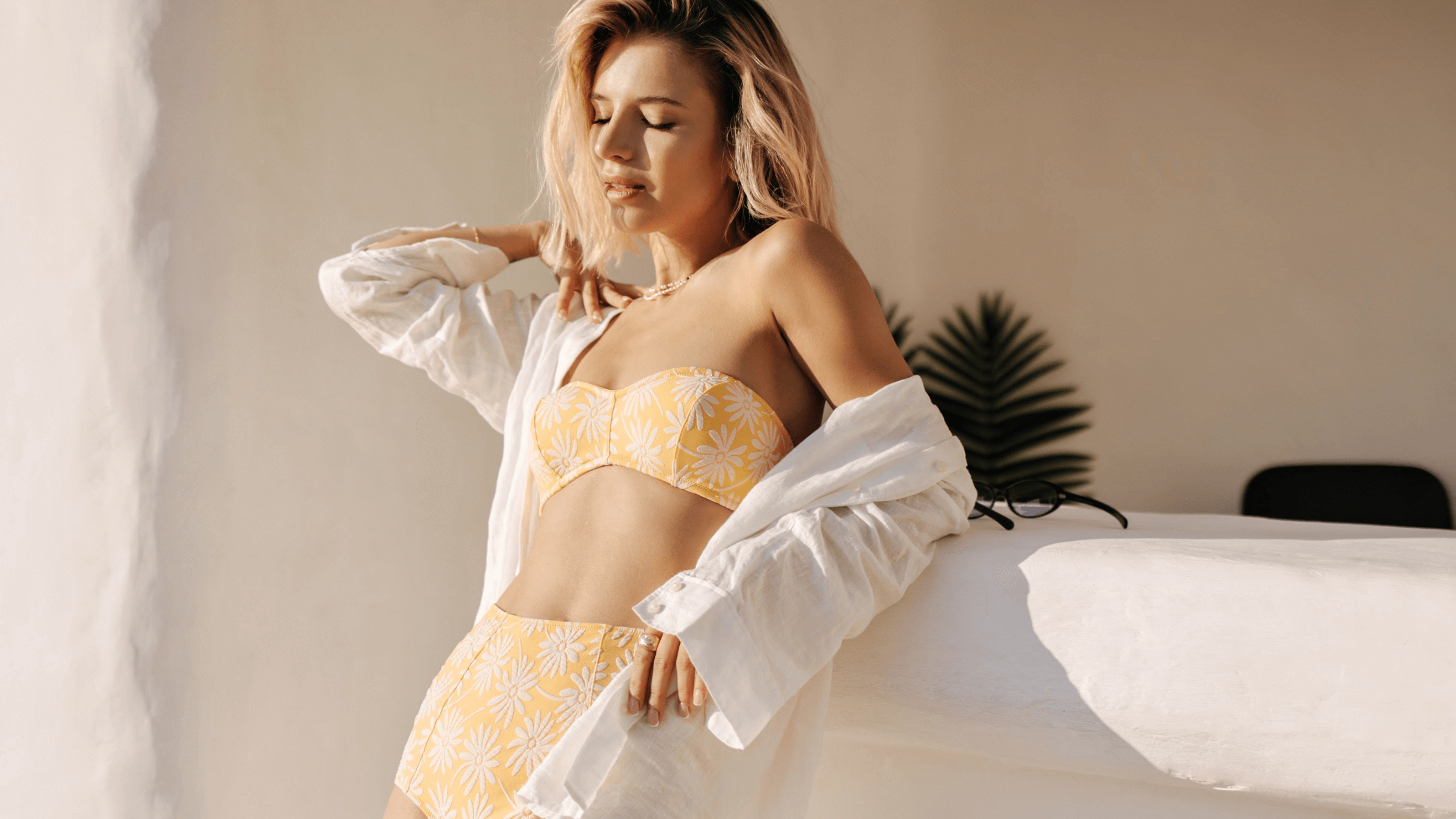 Morpheus8 is one of the most exciting treatment options you can find when aiming to rejuvenate your skin. Morpheus8 can produce positive results, like reduced wrinkles, tighter skin, and an enhanced tone and texture. The small design of the Morpheus8 device helps target various places around the body, including around the face. Our team at Body+Beauty Lab is proud to offer this exciting nonsurgical body firming solution for our patients near Philadelphia and Radnor, PA.
How does Morpheus8 work?
Morpheus8 is a fractional remodeling solution from InMode designed to target subdermal tissues up to 8 mm. It is a subdermal adipose remodeling device or SARD, as it remodels collagen around your body to rejuvenate skin.
Morpheus8 applies radiofrequency or RF energy to your skin, which you will feel in the form of heat. There are also multiple gold-coated microneedles in the Morpheus8 device to help trigger new collagen production in the targeted areas.
The RF energy and microneedles will work together to stimulate collagen and elastin production. The process is easy for the body to tolerate, as it only requires a numbing ointment over the targeted area before we start. You may notice some redness or soreness around the targeted areas afterward, but those effects are minimal and disappear in a few hours, so you can get back to your routine not long after treatment.
What areas can Morpheus8 treat?
Morpheus8 is suitable for various areas around your body, including around your face. The small design of the Morpheus8 makes it easy to receive suitable treatments around your skin. You can use it for wrinkles around the eyes, chin, and neck. Plus, it can work for some larger areas, like around the hands, elbows, and knees.
Who can benefit from Morpheus8?
Our team at Body+Beauty Lab can determine if you are a candidate and how your body can benefit from the Morpheus8 aesthetic solution. This option is ideal for people who have lines and wrinkles around the body and face. Patients who are healthy and have kept a stable weight will also be more likely to benefit.
How many treatments are necessary?
You will require about 2 – 4 treatments on average to receive the best possible results. Individuals should wait about 4 – 6 weeks in between each treatment, as the skin requires time to recover and heal following the process.
How long can the results last?
The results of the Morpheus8 process can last for about 12 – 18 months on average, with follow-up recommended treatments. While the procedure helps improve how well your skin looks, it does not stop the natural aging process, so regular touch-ups are recommended to help you attain consistent results.
Learn more about how Morpheus8 can rejuvenate your skin
You can visit our team at Body+Beauty Lab if you're looking to improve how your skin looks with Morpheus8. Visit us online to schedule an appointment at one of our offices today. We have an office on Chestnut Street in downtown Philadelphia, PA and another in the Radnor area of Saint Davids, PA off the Lincoln Highway.