KYBELLA® is a Nonsurgical, No-Downtime Option for Treating Double Chins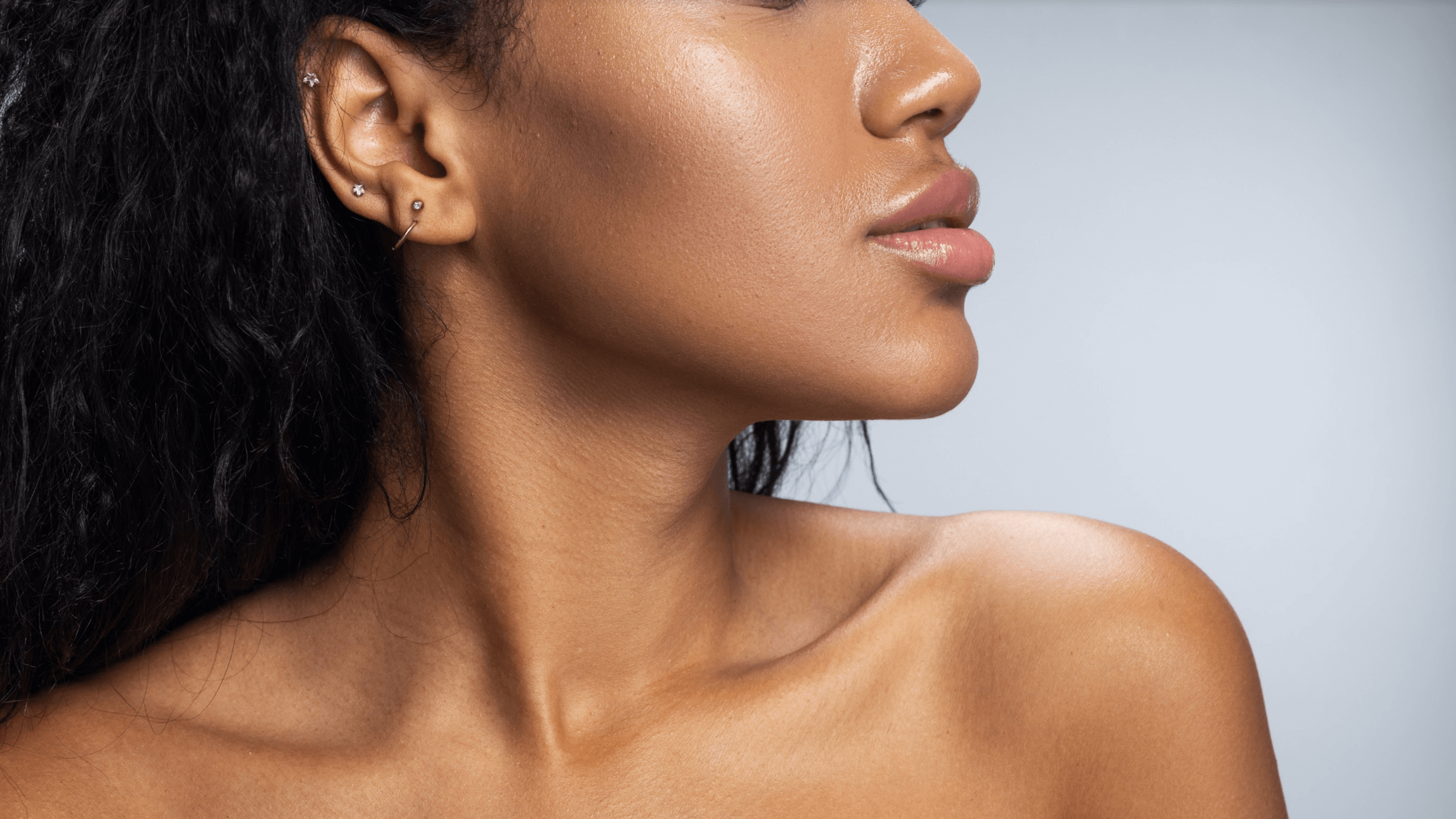 Sometimes, a double chin is passed down through genetics. It can also be an unwanted reminder of weight changes. No matter the cause of your double chin, Body+Beauty Lab provides a solution in the form of cosmetic injections. KYBELLA is an FDA-approved treatment for reducing fat underneath the chin, also known as submental fullness. The best part is KYBELLA is minimally invasive and requires no downtime! Discover the benefits of KYBELLA by reading below or requesting a consultation in Philadelphia, PA.
Why do I have a double chin?
A double chin is caused by factors like aging and weight fluctuations. Submental fullness is seen just below the jawline and is usually resistant to traditional diet and exercise methods. Even if you have a healthy BMI, you can still have bothersome neck fat. Until recently, the most effective way to remove excess chin fat was through liposuction. While liposuction is a good option, it can require some downtime. Now you can dissolve fat cells without the need for invasive procedures.
KYBELLA treatments explained
KYBELLA is specifically designed for the area between your chin and neck. It is made from a synthetic form of deoxycholic acid, which latches onto and breaks down fat cells. Once the cells have been damaged by cosmetic injections, they are naturally metabolized by your body. That area is no longer able to store fatty tissue.
KYBELLA treatment plans in Philadelphia, PA require several appointments spaced several weeks apart. Each session takes about 15 – 20 minutes to perform. The number of injections needed depends on how much fat has accumulated as well as your desired results. During your initial consultation, Body+Beauty Lab can let you know what to expect.
Is any downtime involved?
As we mentioned, KYBELLA is nonsurgical. Most people need no downtime and can return to daily activities soon after treating neck fat. However, individual responses to treatment can vary. It is possible to have some side effects after your KYBELLA procedure. This includes mild to moderate inflammation and some redness. Your injector can give you information on making yourself feel comfortable, such as sleeping upright to alleviate the swelling. Call our office right away if you have rare but concerning symptoms, such as:
Trouble eating or swallowing

Muscle weakness in the face

Swelling that does not recede

Severe bruising

Signs of infection
When can I see my results?
Patients notice great results from KYBELLA several weeks after their first treatment. Because everyone is different, timelines vary from person to person. However, the best outcomes tend to appear after your second session. Once the fat cells in your double chin are gone, they disappear for the long term. No further cosmetic injections are required unless you experience significant weight fluctuations. Patients are encouraged to maintain a healthy weight in order to keep their slimmer neckline long-term.
Get rid of stubborn neck fat
Excess neck fat can lower your self-image and affect your confidence. If you have a hard time getting rid of your double chin through traditional methods but are not interested in surgery, schedule KYBELLA at Body+Beauty Lab. Our specialists in Philadelphia, PA can recommend cosmetic injections with little or no downtime. Contact us to learn about your options and get the process started.