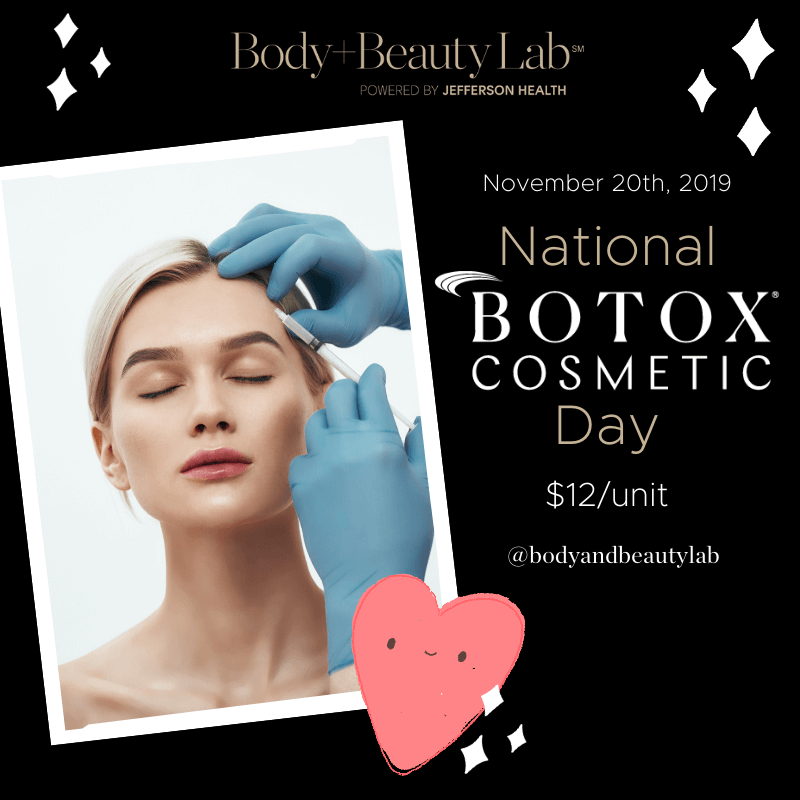 National Botox Day is Wednesday, November 20th. Schedule a Botox treatment with any of our medical injectors on that day and receive $12/unit special pricing.

Earn even more by enrolling in Allergan Brilliant Distinctions Program. CLICK HERE to learn more and to register - https://www.botoxcosmetic.com/brilliant-distinctions-program

Call (215)989-3500 to schedule or use our online booking feature.