BODY+BEAUTY LAB MANIFESTO
Skin is your body's framework. Comprised of a unique blend of texture, color, and brilliance, your skin is wholly yours. Nobody else shares your exact design and composition. At Body+Beauty Lab, we are not a Medspa but rather a Beauty Customization Lab. We provide you with the insight and tools necessary to improve your skin through a transparent process that eliminates all subjectivity and unsurety. Through our meticulously developed SOS scanning technology, we analyze and monitor your unique skin health by tracking progress, setting personalized goals, and providing an optimal treatment plan tailored to your skin's specific needs. This way, we can accurately customize your individually tailored skin care recommendations and solutions. We are obsessed with your health and are committed to helping you live a full life. If you're looking for an effective way to enhance the natural beauty of your skin, then it's time to join the Body+Beauty Lab revolution.
BODY+BEAUTY LAB PROVIDES CUSTOMIZED BEAUTY
Receive a complimentary VISIA skin analysis with an experienced Body+Beauty Lab coach.
Learn More
OUR FACILITY
MEET US AT THE LAB, THE MOST CELEBRATED MEDICAL ESTHETICS & BEAUTY CUSTOMIZATION DESTINATION IN THE USA
Our premier beauty labs are located in Center City Philadelphia and Radnor, PA and houses the latest technology the cosmetic industry has to offer. Whether you're looking to rejuvenate your facial appearance, repair the health of your skin, or illuminate your complexion, our team possesses the skills and tools necessary to help you reach your aesthetic goals. At our medical spa, we provide a full library of services, such as wrinkle relaxers (BOTOX, Dysport, Xeomin), dermal fillers (Juvéderm, Voluma, Restylane, Radiesse), laser hair removal, collagen induction therapy (microneedling with or without growth factors), and cellulite reduction.
Learn More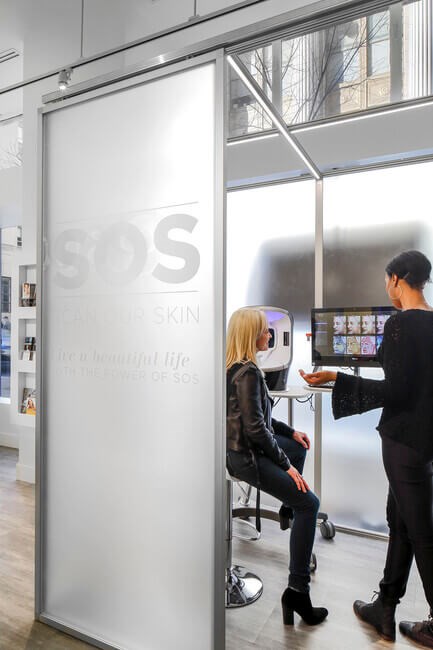 VISIA® Skin Analysis
SKIN... It's your body's framework, comprised of a luminous rainbow of texture, color, brilliance. Our Beauty Coach will analyze and monitor your unique skin health, track your progress and help you achieve your personalized healthy & beautiful skin goals.
Learn More
Reviews
"Body + Beauty Lab in Radnor is THE best place to go! Leigh-Ann is so talented, informative and knowledgeable! She truly cares about making you look and feel better in the way that suits You. I cannot recommend her enough. The front desk is always so accommodating and friendly. Thank you all!!"
D.H.
Google
"Staff is very professional. Robby Nelson is the best. My face was glowing and smooth when I left. Would highly recommend Body + Beauty Lab."
E.T.
Google
"Jacqueline did an amazing job with my Botox. No pain."
C.F.
Google
"I went to the Philadelphia location, I had Melissa as my clinical esthetician. She was very professional and thorough. Very pleased with the quality of work she did and highly recommended her. Cost is also very reasonable which is another factor, as there are many other places one could go that offer similar services."
F.
Google
"I have nothing but accolades for Body & Beauty Lab… Thank you Anya for your expertise concerning my situation… You are so knowledgeable, so gentle during procedure and very comfortable to talk with. I know for sure I will be returning and asking for you again. Thank you! Thank you!"
H.P.
Google
Learn More
At Body+Beauty Lab, our goal is for you to leave our cosmetic facility looking and feeling better than you did when you first arrived. If you have any questions or concerns prior to your appointment, feel free to call or drop by our Philadelphia, PA medical spa office. We can't wait to see you!
Be a Body+Beauty Lab Insider. Receive the latest News & Specials!