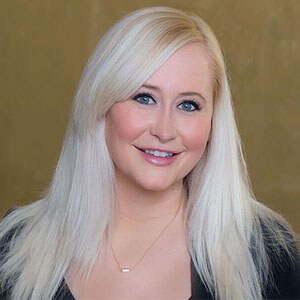 Leigh-Ann, one of our licensed estheticians on staff, has over 15 years of working experience in the beauty industry. After earning her certification in media makeup from the Make-Up Designory in Los Angeles, CA, she worked as a professional makeup artist for MAC Cosmetics, Bobbi Brown, and Smashbox before pursuing her passion for skin care. Driven by her desire to enhance the way women and men feel about their skin, Leigh-Ann sought out to make a fundamental improvement in the quality of her patients' skin rather than just cover up the issues with makeup. She graduated from Jean Madeline's aesthetics program over a decade ago and has been with Body+Beauty Lab ever since. Her favorite treatments to perform on her patients are IPL and the Sensi Peel®. Leigh-Ann also does facials and HydraFacials, microneedling with or without growth factors (such as PRP), and chemical peels.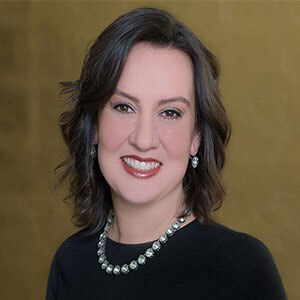 A valued member of our team, Michelle is a licensed esthetician with over 20 years of experience in the beauty business. She earned her degree from Jean Madeline, an esteemed beauty school in Philadelphia, PA, and brought her wealth of knowledge to Body+Beauty Lab several years ago. Michelle's passion for skin care first emerged in high school after her sister took her to receive her very first facial. She loves educating our clients and helping them in any way to look and feel their absolute best. She believes that an ideal full spa experience is made up of three vital components: quality skin care treatment, rejuvenation, and relaxation. When she's in the office, you'll normally find Michelle working with patients and performing a range of treatments, like HydraFacials, microneedling, chemical peels, VISIA® skin analyses, and more.
Lesya Levko is the newest addition to our family of licensed estheticians. After graduating from Bucks County School of Beauty Culture, she fulfilled her dream of working in the beauty industry. She has received certifications to perform a range of procedures, such as laser hair removal, IPL, and others, from the National Institute of Medical Aesthetics in Las Vegas, NV. One of her absolute favorite treatments to provide is the HydraFacial, which is a treatment that promotes long-lasting results that patients can see and feel immediately. She loves HydraFacials because they're excellent for people of any and all skin types, and they can be customized to address a range of unique skin care needs. Lesya enjoys the opportunity to work closely with all of our clients. She uses her knowledge and creativity to personalize each and every treatment plan. Among the treatments Lesya performs at Body+Beauty Lab are facials, collagen induction therapy, thorough skin analyses with VISIA®, laser hair removal, and IPL.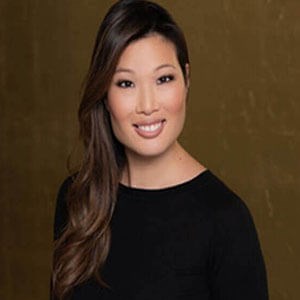 Born and raised in Philadelphia, Judy has over fifteen years of experience working as an esthetician. Before obtaining her esthetician's license from the American Beauty Academy, she worked as a makeup artist before deciding to focus on her passion for skin care. She lived in Chicago for several years where she obtained a dual esthetician's license in Pennsylvania and Illinois. To expand her knowledge of aesthetics, she worked as a Practice Manager for a Board-Certified Plastic Surgeon and Medical Spa in downtown Chicago. She has attended many advanced esthetics educational and training courses to stay well versed in the industry. With extensive knowledge and practice of medical grade treatments and skin care products, she uses her expertise to help clients look and feel their best. She finds it very fulfilling to connect with her patients, establish trust, and give personal attention to their needs.
Related Posts