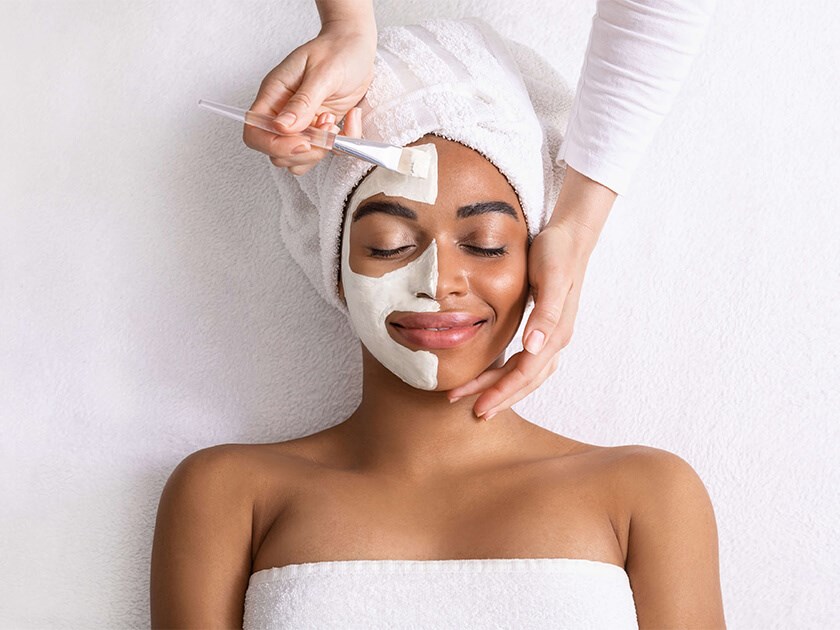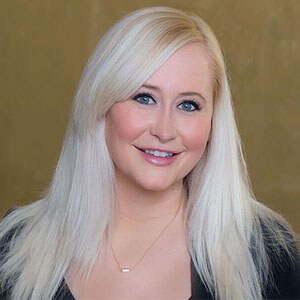 Leigh-Ann, one of our licensed estheticians on staff, has over 15 years of working experience in the beauty industry. After earning her certification in media makeup from the Make-Up Designory in Los Angeles, CA, she worked as a professional makeup artist for MAC Cosmetics, Bobbi Brown, and Smashbox before pursuing her passion for skin care. Driven by her desire to enhance the way women and men feel about their skin, Leigh-Ann sought out to make a fundamental improvement in the quality of her patients' skin rather than just cover up the issues with makeup. She graduated from Jean Madeline's aesthetics program over a decade ago and has been with Body+Beauty Lab ever since. Her favorite treatments to perform on her patients are IPL and the Sensi Peel®. Leigh-Ann also does facials and HydraFacials, microneedling with or without growth factors (such as PRP), and chemical peels.
Lua Padova - Philadelphia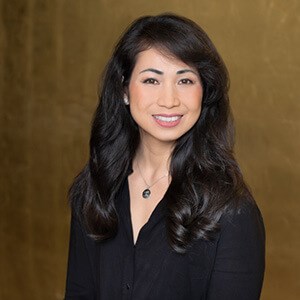 Lua has 17+ years of experience in medical aesthetics, both in plastic surgery and dermatology settings. She has experience with operating numerous lasers to treat various skin conditions such as melasma, rosacea, acne scars, skin tightening, tattoo removal, hair removal, Miradry for sweat reduction and many more. She also has vast knowledge of many skincare products. Her goal is to perform result-driven yet safe treatments. Lua believes prevention is of utmost importance including daily use of sun protection. She strives to make each client feel and look their best.
Michelle Glynn - Philadelphia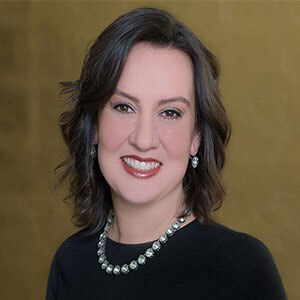 A valued member of our team, Michelle is a licensed esthetician with over 20 years of experience in the beauty business. She earned her degree from Jean Madeline, an esteemed beauty school in Philadelphia, PA, and brought her wealth of knowledge to Body+Beauty Lab several years ago. Michelle's passion for skin care first emerged in high school after her sister took her to receive her very first facial. She loves educating our clients and helping them in any way to look and feel their absolute best. She believes that an ideal full spa experience is made up of three vital components: quality skin care treatment, rejuvenation, and relaxation. When she's in the office, you'll normally find Michelle working with patients and performing a range of treatments, like HydraFacials, microneedling, chemical peels, VISIA® skin analyses, and more.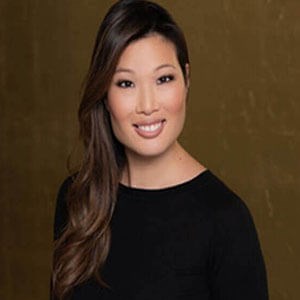 Born and raised in Philadelphia, Judy has over fifteen years of experience working as an esthetician. Before obtaining her esthetician's license from the American Beauty Academy, she worked as a makeup artist before deciding to focus on her passion for skin care. She lived in Chicago for several years where she obtained a dual esthetician's license in Pennsylvania and Illinois. To expand her knowledge of aesthetics, she worked as a Practice Manager for a Board-Certified Plastic Surgeon and Medical Spa in downtown Chicago. She has attended many advanced esthetics educational and training courses to stay well versed in the industry. With extensive knowledge and practice of medical grade treatments and skin care products, she uses her expertise to help clients look and feel their best. She finds it very fulfilling to connect with her patients, establish trust, and give personal attention to their needs.
Jordana Pungitore- Radnor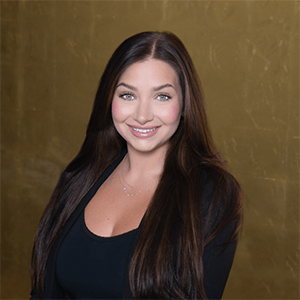 Jordana has over five years of experience working as a licensed aesthetician. Born and raised in the Philadelphia area she attended Jean Madeline Beauty School where she earned her degree in aesthetics. Her love and passion for skin care was always there but flourished after she moved to California for college and attended many medical spas in the Los Angeles area. After moving back home and curing her own acne struggles she decided that skin care was her true passion and going to be her career. She loves to make her clients look and feel their best. The most fulfilling part of her job is when she gives people their confidence back. Jordana loves to give her clients the full experience by combining the relaxing environment of a spa while still giving you the results of a medical grade treatment.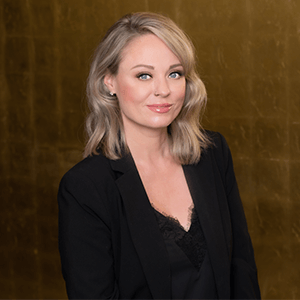 Sandi has had a lifelong passion for aesthetics and skincare. She began her career path as a gifted makeup artist before making a full-time commitment to a career in aesthetics. Having acne issues herself as a teen, she understands skin concerns and loves sharing her knowledge to help patients feel their best! Her greatest professional gratification comes from helping patients conquer his or her skincare challenges, no matter how complex.
Sandi lives in Warminster, PA with her husband Pat and their two cats. They enjoy spending their free time traveling the world and experiencing new cultures and tasting new foods. Sandi loves to meet and connect with new people and would love to help you achieve all your skincare and aesthetic needs to make you glow!
Robby Nelson - Philadelphia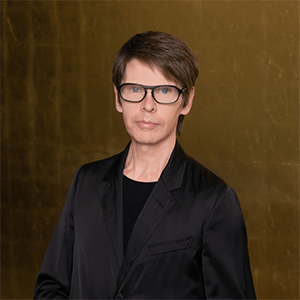 Robby Nelson is a certified medical esthetician who has spent five years honing his skills at deme in Philadelphia where he became much sought after for his expertise in skin care. He is proficient in all aspects of treatments including facials, micro needling, chemical peels, laser treatments, radio frequency and eyebrow artistry. Robby has a long background in esthetics and skin care. He is an award winner (Philadelphia Magazine "Best Makeup Artist") and been featured on local and national tv broadcasts. His early career was spent as a session makeup artist working with photographers and designers in the fashion and advertising industries where he developed his passion for skin care.
Melissa Selig - Philadelphia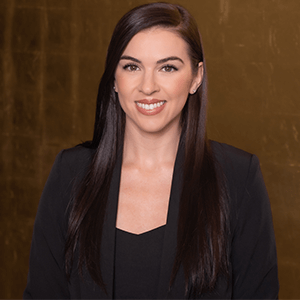 Melissa has been a medical aesthetician for the past five years. She has experience working with many lasers including treatments for acne scars, skin tightening, skin rejuvenation and much much more! Melissa's past experience includes working in both a spa and dermatology office, therefore is skilled in all aspects of aesthetics. "I love this field and love making my clients feel beautiful in their skin. I'm so excited to start at Body+Beauty Lab and can't wait to meet all of my new clients!"
Related Posts