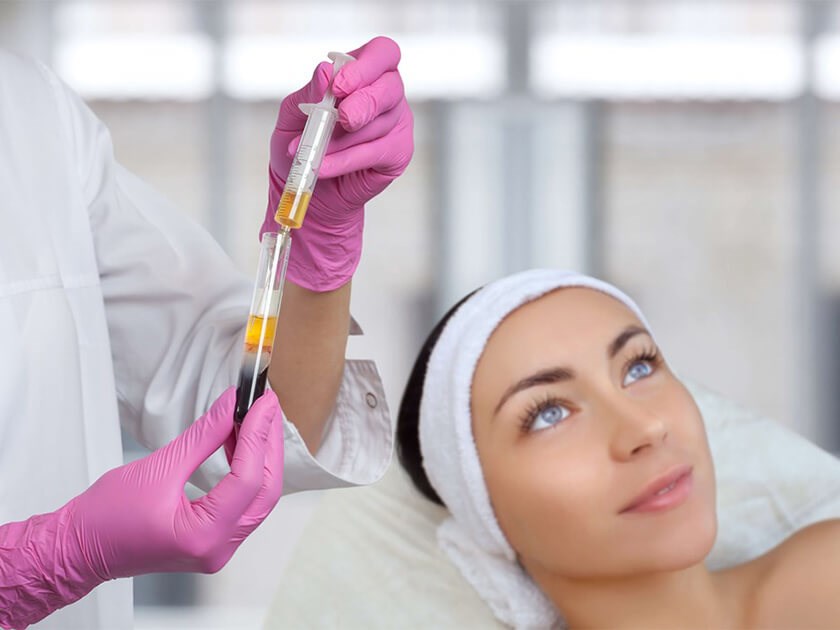 Anya Bado, RN, CANS - Philadelphia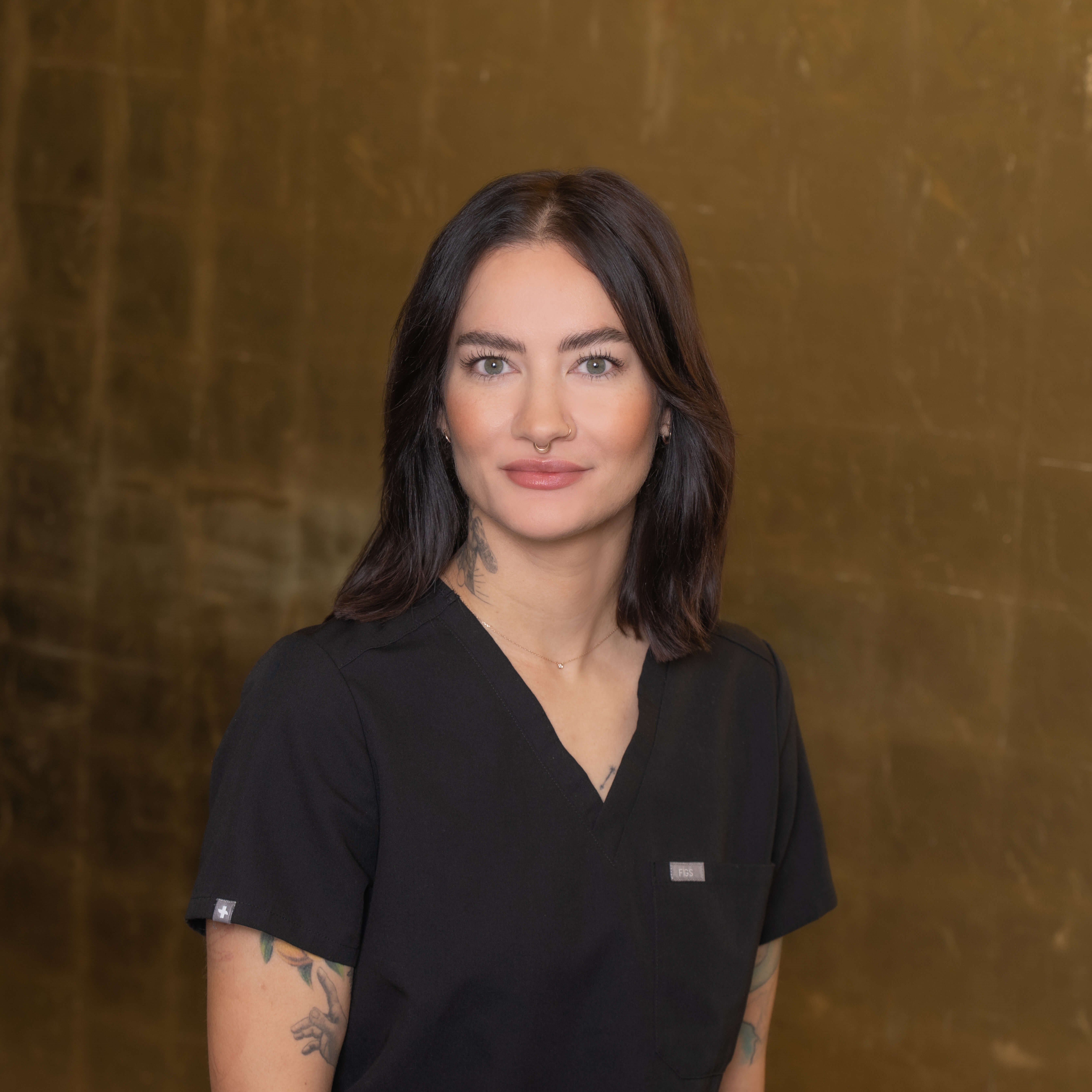 As a registered nurse for over 14 years, Anya has constantly sought to combine her knowledge of medicine with her desire to create a warm, comforting environment for patients. This approach has allowed her to practice nursing in various specialties before landing in aesthetics and pursuing a career as a nurse injector.

As Certified Aesthetic Nurse Specialist, Anya has years of experience with various injectable agents, laser devices, microneedling, nonsurgical skin-tightening and medical grade skincare. Anya has worked alongside notable plastic surgeons as a nursing coordinator caring for surgical patients following cosmetic procedures, as well as educating patients and preparing them for their upcoming surgeries.

Proficient in advanced injection techniques and always seeking to learn and enhance her skills, Anya utilizes her artistic eye and passion for beauty to create natural, customized results for each individual. Set to begin her nurse practitioner program next year, Anya is constantly building her aesthetics portfolio, staying up to date with the latest industry treatments and protocols.
Misha Briere, D.O. - Philadelphia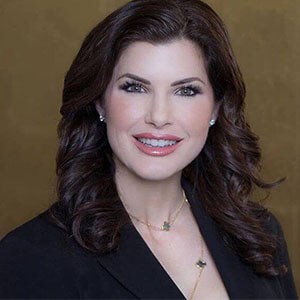 Dr. Misha Briere earned her Bachelor of Science graduating Magna Cum Laude from North Carolina State University, Raleigh, NC. She went on to earn her Doctor of Osteopathic Medicine from Philadelphia College of Osteopathic Medicine, Philadelphia, PA. She completed a Traditional Internship at Riverside County Regional Medical Center, Riverside California. She then joined the United States Air Force as a commissioned officer and Flight Surgeon. She is currently Completing her residency in Internal Medicine with Philadelphia College of Osteopathic Medicine.
Dr. Briere is a veteran of the United States Air Force who has specialized not only in the field of Flight Medicine but in Aesthetic Medicine for the past nine years. Major Misha Briere served her country as a Flight Surgeon from July 2011-July 2018. She was commissioned out of the ROTC detachment at NC State University in 2005. Her first assignment was as Section Commander for the 90th Nuclear Maintenance Operations Squadron at F.E. Warren AFB, WY. After attending medical school at Philadelphia College of Osteopathic Medicine on an HPSP scholarship she reentered active duty as a Flight Surgeon, serving with the 355th Medical Group at Davis-Monthan AFB, AZ. Major Briere then traveled to Seymour Johnson AFB, NC, where she served as a Squadron Medical Element to the 335th and 333rd Fighter Squadrons. She has deployed as the sole validating flight surgeon to Camp Bastion, Helmand Province, Afghanistan in 2012 in support of Operation Enduring Freedom then in 2016 to Al Dhafra Air Base, UAE in support of operation Inherent Resolve. Major Briere completed her active duty time serving as Flight Commander of the 87th Aeromedical Squadron, Flight Medicine Clinic, McGuire AFB, NJ from July 2016-July 2018.
In October 2010 Dr. Briere's Aesthetic education started under world renowned Aesthetic Dermatologist Dr. Shino Bay Aguilera. In 2010 she also began developing what would become her company, Bella by Misha LLC. With her continued movement internationally with the Air Force Dr. Briere has been expose to a wide variety of training environments and worked with experts in Aesthetic Medicine from all over the country. In 2015 Dr. Briere started her study of eyebrow microblading under direction of internationally known permanent make-up artist Sheila Reusch of "Sheila Bella Permanent Makeup" North Hollywood, CA. Dr. Briere is now a certified "Sheila Bella Elite Artist" and continues to practice her expertise in all aspects of Aesthetic Medicine including the art of micropigmentation.
Appointments available with Misha Briere, DO, upon request.
Sarah Sidiqi, MSN, FNP. - Philadelphia + Radnor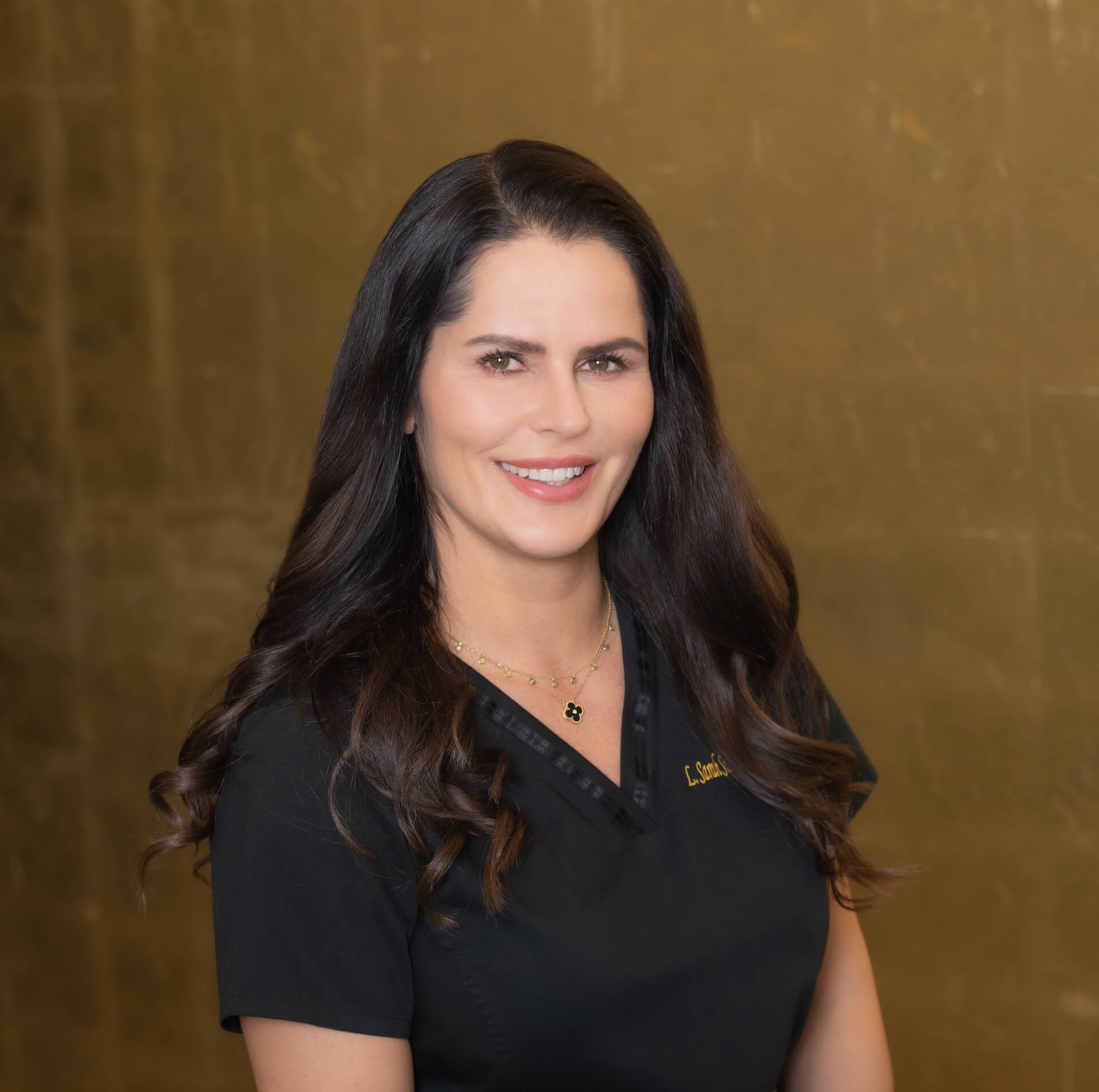 Board-certified Family Nurse Practitioner Sarah Sidiqi is a nurse injector here at Body+Beauty Lab and possesses a great deal of expertise in the field of nursing and aesthetic medicine. She received her Master of Science in nursing from the University of North Carolina where she was the recipient of the James M. Johnson scholarship, which is only awarded to exceptional students who have demonstrated great leadership and excellence in academics. She graduated with leadership honors and was elected to Sigma Theta Tau, a national honor society for nurses that recognizes excellence in the nursing profession. Prior to joining our cosmetic family, she worked as a field clinical specialist and provided company training in injectables for healthcare providers. She has been practicing cosmetic medicine for over a decade and has years of experience with many products we offer, such as wrinkle relaxers (BOTOX, Dysport, and Xeomin) and dermal fillers (Juvéderm, Voluma, Restylane, Sculptra, and more).
Lisa DiLello, RN, BSN - Radnor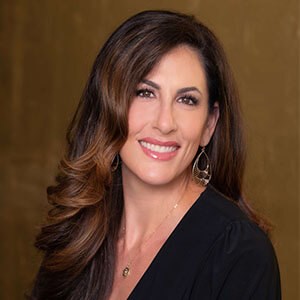 Lisa DiLello, RN, BSN, brings over 18 years of nursing experience, with an extensive background in critical care and surgical services. After leaving the hospital setting, Lisa found her passion in aesthetics working as a clinical nurse alongside reputable cosmetic surgeons. Working with and following clients through their surgical process, as well as assisting with cosmetic office procedures, she gained valuable knowledge of facial aesthetics and became certified as a nurse injector. With a strong drive for continuous learning, she is trained in the most current and effective injectable treatments and techniques. Lisa loves working with clients to develop individual plans to help them achieve their aesthetic goals. She strives to help her clients feel their best, happiest, and most beautiful version of themselves.
Jacqueline Clarizio PA-C, Philadelphia
Jacqueline is a board-certified Physician Assistant. She received her Bachelor of Science in Biochemistry and then went on to obtain a Master's Degree in Physician Assistant Studies at Thomas Jefferson University. Upon graduation, Jacqueline worked in Plastic Surgery, performing aesthetic procedures and assisting in the operating room. She is trained, experienced, and certified in performing injectables, lasers, microneedling, and medical-grade skincare. She prides herself providing patients with restoration rather than augmentation. She chose aesthetic medicine with the intent to make people feel better in their own skin.
Naomi Hur MSN, CRNP - Radnor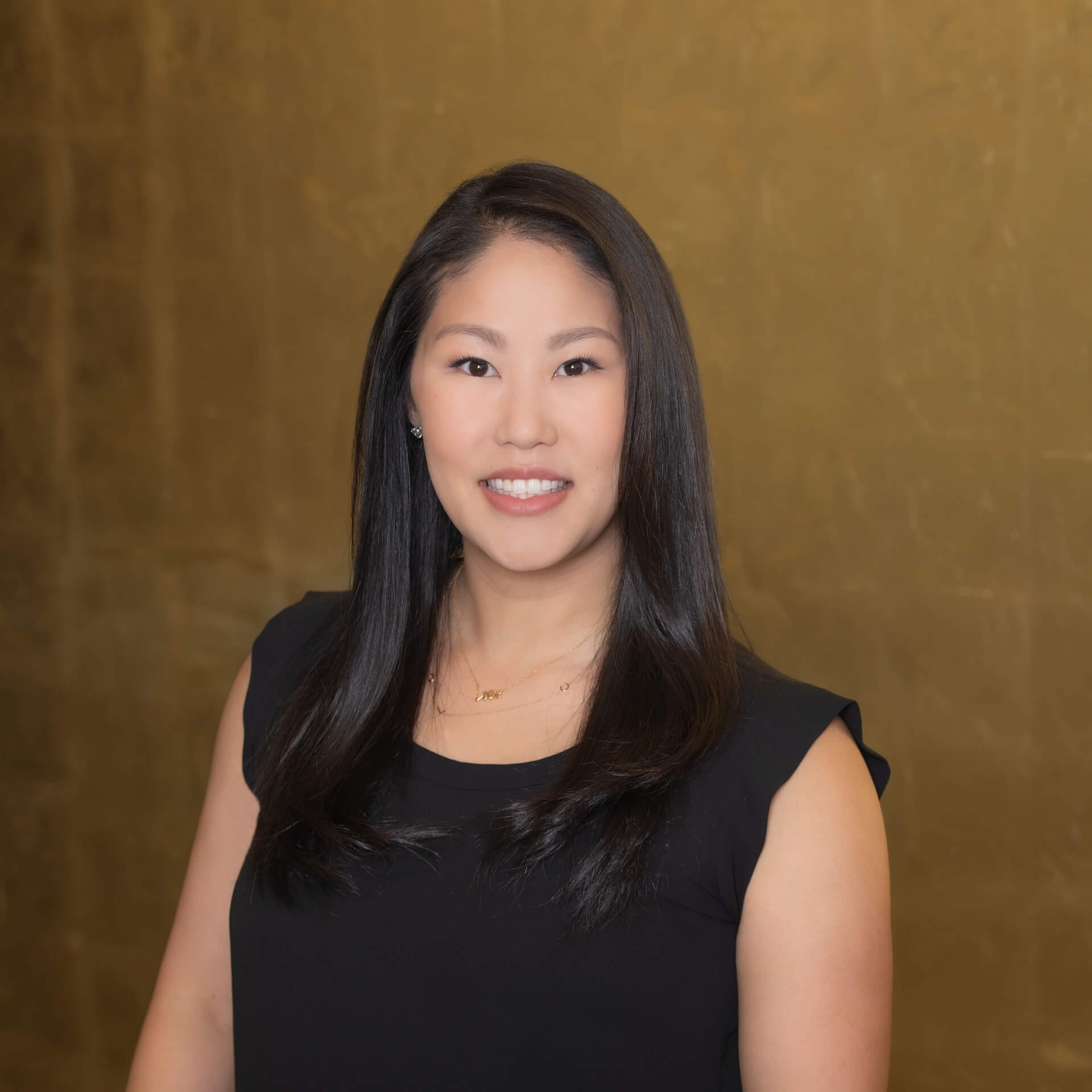 Naomi Hur is a Certified Registered Nurse Practitioner with over 10 years of experience. She graduated from Thomas Jefferson University with her Bachelors of Science in Nursing and Masters of Science in Nursing. She started her career with 7-years of Emergency Medicine and additional experience in inpatient telemetry, step down and bariatrics then joined a renowned Philadelphia dermatology practice as an advanced practice provider.

Her role in skin has assisted her in her aesthetic practice and helped her to appreciate her role in making patients feel secure and comfortable in their skin as a whole. In her free time Naomi enjoys time with her family and staying active in crossfit. She finds opportunities to educate herself with the most recent evidence based and up-to-date skin and aesthetic practices and regularly attends national dermatology conferences. She is a member of the American Association of Nurse Practitioners, Dermatology Nurses Association and American Association of Dermatology Nurse Practitioners.

Naomi is a dedicated practitioner who is committed to providing the highest level of care for her patients. She seeks to develop long-lasting relationships with her patients to ensure they are achieving, optimizing and maintaining their skin health goals. Learn more about Naomi by following her on Instagram at @naomih.aesthetics
Related Posts